Machinery, Infrastructure & Power Division

The Machinery, Infrastructure & Power Division (MAC) of Mitsubishi International GmbH is engaged in a wide range of machinery and component transactions.
These involve the development and total coordination of various projects spanning numerous industrial fields through sales of respective equipment and machinery.
Being able to provide the right answers for our customers is the key to MAC's success. We tailor solutions by organizing and coordinating large-scale industrial projects, and we also help provide them with the necessary capital, equipment and related financing. The Division also leverages its knowledge and experience to follow up on new developments and open up new markets.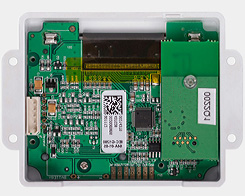 New technologies are also a main area of focus for MAC. Our expert professionals initiate, identify and develop innovative technological processes on a commercial scale in the form of financial support and investment into production facilities.
Another focus is on industrial electronic components, the sales of which the IEC-IMD department of MAC is involved in, including fiber optic products, LC displays, oscillators, and other related electronic products. For detailed information please visit the IEC Website http://www.mac-iec.de
In addition, MAC's Plant and Infrastructure Business Department (PIB) is engaged in a wide range of plant and machinery transactions entailing various types of turnkey projects worldwide, through the sales of related equipment and machinery. The department is able to assist with a number of different financing arrangements upon request, allowing the flexibility to choose whether or not to utilize export credit agencies. PIB covers diverse industrial fields including steel, chemical and cement plant businesses as well as large-scale infrastructure and energy projects.
Supported by Mitsubishi Corporation's worldwide network and expertise, MAC puts its know-how to work to produce rewarding results for its customers.
For more information about our global Machinery business, please visit Mitsubishi Corporation's website.