Key Sustainability Issues
Approach to Identifying Our Key Sustainability Issues
Responding to global sustainability issues, including meeting or exceeding the rising expectations of our stakeholders, has an increasing impact on Mitsubishi Australia Ltd. (MAL)'s long-term growth year by year. In recognition of this, we have refocused our efforts to simultaneously generate economic value, societal value, and environmental value by pursuing businesses that generate value for societies as part of the vision of our parent company, Mitsubishi Corporation (MC)'s management strategy.
We have taken guidance from the work of MC, which has identified key issues for MC's sustainable growth as measures to help us realise the simultaneous generation of these three kinds of value in a proactive, integrated manner based on the nature of our business.
Overview of the Mitsubishi Corporation Identification Process: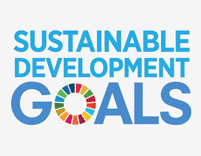 Step1

Creating a list of potential themes

Based on external guidelines including the ISO International Standards and the Sustainable Development Goals (SDGs)*1, MC compiled a comprehensive longlist of potential themes that the entire company should take into account in order to achieve long-term, sustainable growth.
Step2

Gauging the importance of each theme based on internal and external perspectives

MC assigned a weighting to each theme identified in Step 1 based on the potential scale of impact in terms of both opportunities and risks that will influence our sustainable growth. The perspectives of MC's global business groups (horizontal axis) as well as those of external stakeholders*2 (vertical axis) were gathered. MC then compiled a shortlist of themes that were determined to be highly material from both perspectives.
Step3

Determining the Key Sustainability Issues

MC re-examined the themes identified as most important in Step 2 while incorporating the views of external stakeholders, including those of MC's CSR & Environmental Affairs Advisory Committee. Then, after careful consideration by the Board of Directors, the Key Sustainability Issues were finalised.
*1:The Sustainable Development Goals for 2030 set out by the United Nations General Assembly in 2015
*2:Various stakeholders including MC's institutional investors, NGOs and outside experts
Seven key sustainability issues were identified by MC with the goal of simultaneously generating the three kinds of value which are essential for MC to achieve sustainable growth. Through initiatives that address each of these themes, we will strive to create businesses that generate value for societies.
Key Sustainability Issues – Materiality
Issues
Overview
Initiative Examples in Australia

Issues

Transitioning to a Low-carbon Society

Overview

In anticipation of the impact that climate change is expected to have on the Company's business activities, MC is working to address these potential impacts, while at the same time actively pursuing businesses that facilitate the transition to a low-carbon society and reducing greenhouse gas (GHG) emissions.

Initiative Examples in Australia

We are working with our business partners in Australia to provide innovative battery storage solutions to support the integration of renewable energy and deliver reliable, stable and affordable energy supply across the country.

Issues

Procuring and Supplying in a Sustainable Manner

Overview

MC will ensure the stable, sustainable procurement and supply of resources, raw materials and other inputs in line with the needs of each country around the world. In addition, we will consider environmental and social factors throughout our supply chains.

Initiative Examples in Australia

Since the early 1980s we have worked across Australia in the oil & gas upstream industry. The project in the North West Shelf has resulted in the stable supply of LNG in the export market, generating employment, significant investment and prosperity in Australia. We work with trusted local and international partners who have high social and environmental standards.

Issues

Tackling Evolving Regional Issues

Overview

MC will continue to take appropriate steps to address geopolitical risk while at the same time contributing solutions through its business for issues faced by each country and region, thereby supporting the development of economies and societies.

Initiative Examples in Australia

Low indigenous literacy is a major problem in Australia. MAL and MC have provided funding and volunteering to support the improvement in indigenous literacy from preschool through to tertiary education. Many of MAL and MC businesses activities are based in remote regional centres and we are committed to supporting these communities and their regional issues.

Issues

Conserving the Natural Environment

Overview

Recognising the Earth as our largest stakeholder, MC works to ensure the continuity of its business by preserving biodiversity, reducing its environmental impact and conserving the natural environment.

Initiative Examples in Australia

Since 2011 MC has provided the funding and volunteers for Earthwatch and leading Australian scientists in research in the Great Barrier Reef as a part of the Global Coral Reef Conservation Project funded by MC for 20 years. Our aim is to support the science for the health and restoration of the reef.

Issues

Growing Together with Local Communities

Overview

MC will contribute to regional development through its business and corporate philanthropy initiatives, and the Company will aim to grow together with the regions and communities where it operates.

Initiative Examples in Australia

Founded in 1967, Cape Flattery Silica Mines (CFSM) was purchased by MC in 1977. CFSM is the largest global manufacturer and exporter of silica. Maintaining a strong relationship and bond with the Hope Vale traditional owners of the land mined is extremely important to the business. In addition to providing a major source of financial support and employment to the community, we provide support through other initiatives. These initiatives enable us to benefits other areas in the community which we are unable to do through our normal business, this includes an academic bursary, provision of apprenticeships and traineeships in non-mining related areas, sponsorships of events and donations to other community groups and individuals.

Issues

Fostering Our Employees' Maximum Potential

Overview

MC will work to develop human resources with advanced management capabilities who will become the driving force behind corporate value creation by developing career opportunities and workplaces where the members of its diverse workforce are able to grow as they share values in a spirit of mutual learning.

Initiative Examples in Australia

MAL aims to empower our people to reach their highest potential. We invest in professional development, global transfer opportunities, flexible work arrangements to achieve work /life balance, paid parental leave and volunteering leave. In these initiatives we hope to support our people to be innovative, happy and productive while still supportive of the community that we live and work in.