Mitsubishi Corporation (MC) recognizes that an enterprise with global reach cannot continue to exist without consideration for its environmental and social performance. Therefore, MC strives to preserve the global environment and pursues sustainable development through all aspects of its business activities, by maintaining communication with various stakeholders, and taking the initiative in creating a sustainable society.
The Three Corporate Principles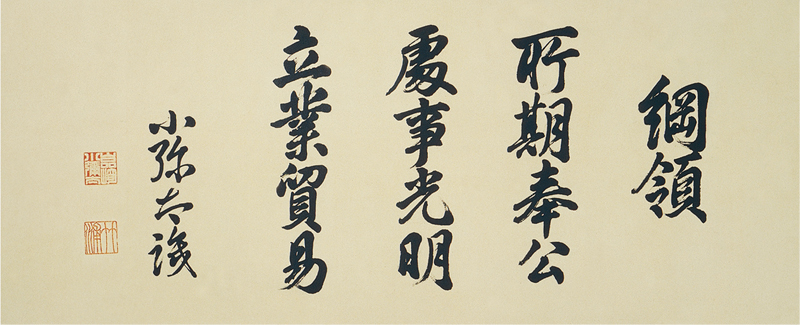 The Three Corporate Principles are the foundation of the vision and strategy for our commitment to corporate social responsibility: Corporate Responsibility to Society, Integrity and Fairness, and Global Understanding through Business.
How We Do Business
MC's Code of Business Conduct and Corporate Standards of Conduct build upon this foundation by setting high expectations with regard to how its business should be conducted, while MC's Environmental Charter, a Social Charter, and other policies and initiatives, guide its commitment to creating sustainable economic value, societal value and environmental value through business as well as philanthropy. MC has also identified key sustainability issues that are material to its business, and which should be addressed in order to respond to stakeholder expectations and concerns and create sustainable corporate value.
For more details on MC's sustainability philosophy and programs please visit the relevant section of its global homepage.
Mitsubishi International Corporation ("MIC") has adopted its own Code of Business Conduct, which is based on that of MC, and MIC also conducts its business in accordance with the sustainability philosophy and policies of MC. MIC's parent company, Mitsubishi Corporation (Americas), is engaged in a wide range of philanthropic initiatives in fields such as education, culture and the arts, environmental conservation and public welfare throughout North America. We also proactively support the involvement of our employees, and those of our subsidiaries, in local and global volunteer programs and initiatives.

Mitsubishi Corporation Foundation for the Americas (MCFA), was established in 1991 as a private foundation with a mission to support biodiversity conservation, environmental education, environmental justice and sustainable development throughout the Americas. MCFA, which is jointly funded by Mitsubishi Corporation and Mitsubishi Corporation (Americas), demonstrates our commitment to environmental causes that support the long-term sustainability of our businesses in this region. For information about recent grants, guidelines, and events, please visit www.mcfamericas.org.