Adoption of Jaguar Cave at River Safari
As part of our International Contribution Project, we are honoured to partner Wildlife Reserve Singapore, in adoption of the Jaguar Cave at River Safari for the sponsorship amount of SGD75,000 annually. Officially opened in Feb 2014, the 12 ha-River Safari is one of the latest attraction in Singapore, and Asia's first & only river themed wildlife destination which features aquatic & terrestrial animals from regions such as Mekong, Mississippi, Nile and Amazon rivers etc. The Jaguar Cave which is home to a family of 3 jaguars is located along the newly-launched Amazon River Quest which is a boatride that meanders through a man-made river that brings visitors up-close to over 30 animal species that live along the Amazon River.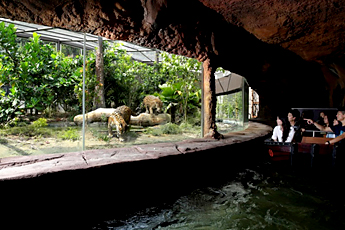 Through this project, we wish to highlight the importance in raising conservation awareness of the freshwater ecosystems, protection of endangered & threatened species, and as well as in educating the general public on the fragility of wildlife & nature.
In commemoration of our sponsorship program, approximately 170 staff & family members of Singapore Branch joined the adoption ceremony and reception held at River Safari on 22nd Feb 14.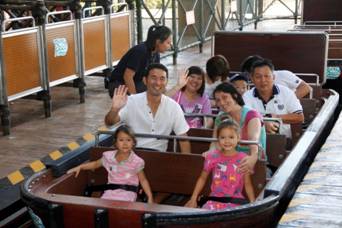 The highlights of the reception included taking the boatride at the Amazon River Quest, and thereafter staff & families also embarked on an unforgettable adventure & experience through the world's most iconic rivers to see one of the world's largest collections of freshwater fauna with its over 6,000 animals of more than 200 species including 40 threatened species, and as well as the Southeast Asia's largest & popular panda exhibit located in River Safari.
Pls click on link http://riversafari.com.sg/ for more details on River Safari.