Plant-A-Tree and Nature Keeper Programs
Plant-A-Tree Program
As part of our Corporate Social Responsibility activity, we have committed a SGD75,000 donation to the Singapore National Park (Npark) in the year 2010 by participating in their Plant-A-Tree (PAT) and Nature Keeper (NKP) programs.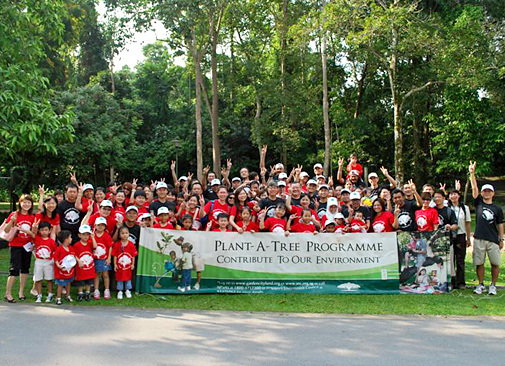 PAT promotes tree-planting activities in Singapore and in connection with this, a tree-planting event was held on 24 Apr at Bukit Batok Nature Park which saw an overwhelming participation of almost 100 staff and their family members. Everyone came dressed in the specially-designed tree-planting tees & caps and had an enjoyable time planting 200 trees of 15 species on a bright & sunny Saturday morning. They have an unforgettable experience of planting a young sapling by themselves, and as well as doing their part for the environment which would benefit the Singapore's community & young generations for years to come.
In addition, staff and their families also joined the guided tour by Npark which they learnt about the interesting facts & details on the species & characteristics of trees found in the Park & in Singapore.
Launch of Nature Keeper Program
In addition to participating in Npark's tree-planting program in April, we have also made a donation of S$55,000 to the Nature Keeper Program (NKP) organized by Npark.
NKP was launched on 20 May 2010 at Bukit Timah Nature Reserves, Visitor Centre, with the initial participation of about 30 students from 3 different schools. This is a educational outreach program targeted at children aged 7-12 and is the first program in Singapore for primary school students that focuses on local forests, its floral & faunal inhabitants.
The writing, designing of educational materials produced for this program, and as well as field equipments such as binoculars are sponsored by Mitsubishi Corporation. There were also media coverage on this newly-launched program by major local newspapers, TV stations & radio such as Straits Times, Lianhe Zaobao, Channel NewsAsia, Channel 8, Channel U, Capital Radio FM 95.8 etc.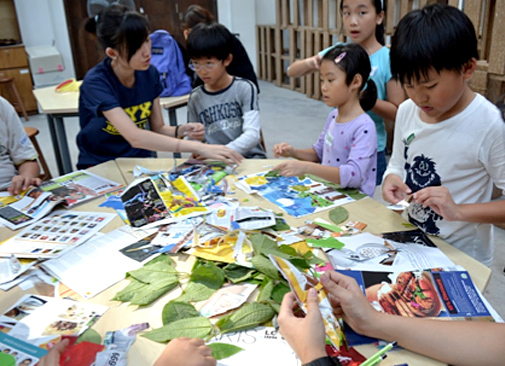 Outline of NKP
Participants would go through a series of theoretical & field workshops on 8 topics which include the impact of the release of animals on nature reserves, native plants & animals, importance of forest etc. Following the workshops, student are encouraged to act upon what they have learnt & volunteer in various activities, eg roadshows to discourage monkey-feeding, release of animals.
Participants will receive a stamp for every activity (including workshops or volunteer activities). A badge or file would be rewarded with the completion of every 4 activities. Total of 8 badges are to be collected.