Little Giants Fueling Our Future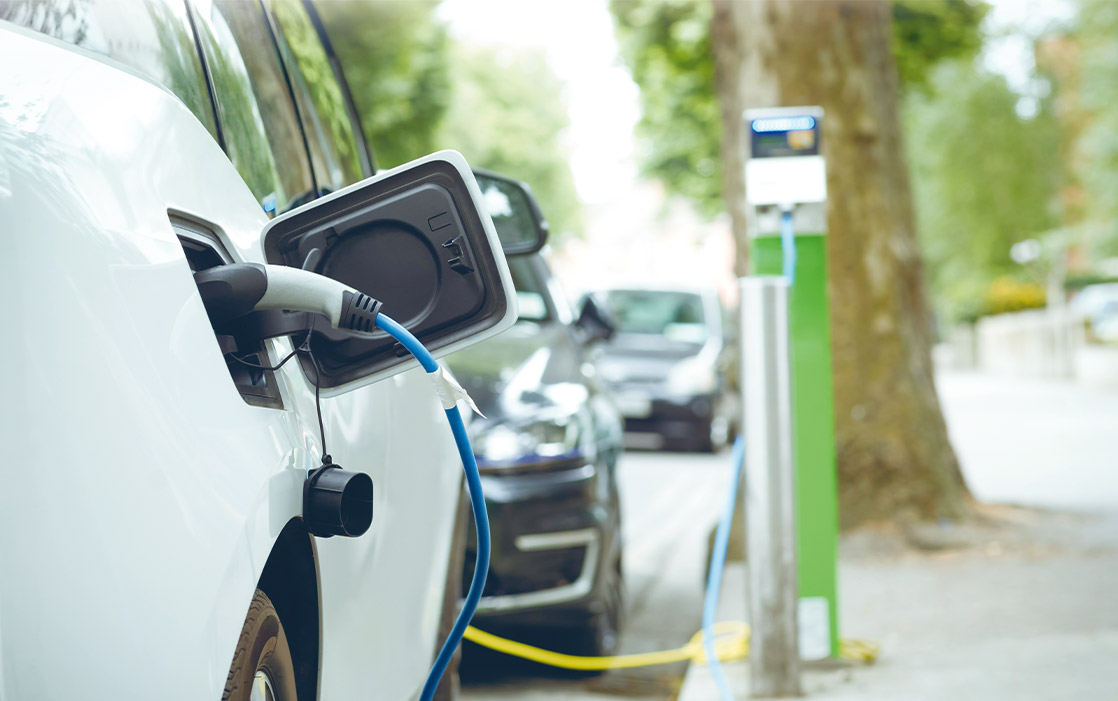 Little Giants Fueling Our Future
Lithium-Ion Batteries
Lithium-ion batteries have a number of advantages. They are compact in size, lightweight, have high energy density and are highly efficient. They have broad applications, from smart devices to power generation systems.
This past autumn, lithium-ion batteries were grabbing a lot of headlines. Used to power our smartphones, notebook computers and other digital devices, they have played a central role in modern mobility, but efforts are now underway to expand their applications in ways that will expedite our transition to low-carbon societies. For example, they can be used to store energy generated by climate-reliant renewables like solar and wind, and they also power the electric vehicles (EVs) that are quickly growing in number around the world.
Europe is the world leader in environmental awareness, and it is surprising just how many EVs are on the roads there. For example, in March 2019, the share of EVs in Norway's new car market exceeded 50%. Norway's attractive incentives have boosted its EV market. If you own a vehicle with an eco-friendly "E number" plate, the you can drive on toll roads for free. You also pay less tax when purchasing an electric or hybrid vehicle. More developments lie ahead that promise to make green societies increasingly possible. Here in Japan, households using solar power are keen to see the introduction of storage batteries, which will enable them to use their off-grid power more efficiently, whether late at night or during emergency power outages.
The key to expanding the use of EVs and renewable energies is increasing the lifespan and safety of lithium-ion batteries, and developers are working around the clock to do so. The batteries are also shrinking in size, which has expanded their uses to wearable devices, power switches equipped with tiny sensors, and other IoT applications.
As reliable as they are inconspicuous, these batteries are the little giants that will fuel our transition to digital, sustainable societies.
Helping to Realize the World's First Mass-Produced EV
In 2007, GS Yuasa, Mitsubishi Corporation (MC), and Mitsubishi Heavy Industries established the joint-venture company, "Lithium Energy Japan," which develops, produces and sells lithium-ion batteries for use in EVs and industry. Lithium Energy Japan has the distinction of being the battery supplier for the world's first mass-produced EV, and today it is engaged in the development of large-capacity batteries to be installed at renewable power generation facilities.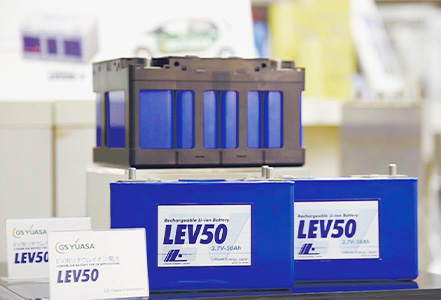 This article appeared in Asahi Shimbun's "GLOBE" feature of December 1, 2019